TYO Sushi Launches at The Lincoln Eatery on Miami Beach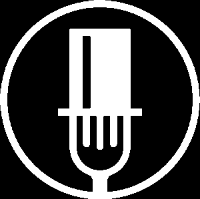 The Lincoln Eatery is proud to announce the latest addition to the culinary concept of the modern food hall – TYO Sushi.
TYO Sushi is a certified kosher Asian food concept that serves edamame, bento boxes, catch-of-the-day sushi and poke bowls. MDK Rabbi Manish Spitz certified TYO Sushi is the second kosher certified restaurant in The Lincoln Eatery, the first being Marble & Rye, a classic Jewish deli that opened earlier this year.
Under the direction of Chef Roger Epres, who is originally from the Philippines, TYO Sushi focuses on high quality sushi-grade fish, including hamachi, toro, tuna and salmon. The offerings at TYO are inspired by Japanese tradition, but influenced by today's culinary trends in Asian fusion.
"With flexible indoor and outdoor seating for over 200 people, The Lincoln Eatery is the perfect place for our debut," explains Chef Epres. "I'm very proud of our authentic menu, and my daily routine starts with washing and soaking sushi rice several times over an extended period of time. We make our own kimchi and create special types of sushi, including our Cuban Roll and South Beach Roll, both of which are inspired by the Miami lifestyle and local culture. "
The menu features traditional Japanese sushi rolls and contemporary TYO rolls. Other highlights on the menu include the Korean Bulgogi Bowl (USD 18), the Tuna Medori Salad (USD 21), and various bento boxes (USD 16-24) that are served with vegetable gyoza and cucumber wakame salad. Notable sushi rolls include the TYO Roll ($ 15), a combination of flavorful tuna, coriander, avocado, and cucumber. The dish is rolled inside out and topped with hamachi, jalapeno, spring onions, spicy aioli and black caviar. Other highlights include the Vegan Roll (14) and the Sushi Bento ($ 22), a sampler of five pieces of sushi selected by TYO's experienced sushi chefs. Chef Epres recommends the Lava Tower ($ 15) for those who enjoy a variety of seafood "lava" along with spring onions, masago, sesame seeds, and eel sauce.
The eatery takes its name from the Tokyo airport code TYO, which pays tribute to the metropolitan area of ​​Japan, where traditional Japanese sushi comes from. Later this year, TYO plans to offer its guests special experiences, including a fruit carving seminar led by Chef Epres and a special tasting experience that includes secret menu items and omakase-inspired buns. Chef Epres also plans to lead sushi classes later this summer.
The Lincoln Eatery marks the arrival of one of the greatest global culinary trends of the 21st century, the modern food hall – on Miami Beach. The Lincoln Eatery and TYO Sushi are located at 723 Lincoln Lane in Miami Beach and are open daily from 8:00 a.m. to 11:00 p.m. For more information, visit www.thelincolneatery.com or follow on Instagram @lincolneatery.
About the Lincoln Eatery
The Lincoln Eatery, designed by global architecture firm Arquitectonica, will ultimately combine a total of 16 fast-casual, artisan and Grab & Go concepts in one space that reflects the fast-paced atmosphere that is emerging in the expanded Lincoln Road district of Miami Beach . Whether you're a local foodie looking for a quick bite or visiting from out of town and craving for an authentic Miami Beach experience, The Lincoln Eatery has something for everyone and is the destination to be found in Meet, eat, drink and relax in Miami Beach.
About Terranova
Terranova Corporation, South Florida's leading full-service commercial real estate company, has nearly $ 1 billion in commercial real estate for its partners and its own portfolio. Terranova's comprehensive range of services includes retail, leasing and property management as well as acquisitions / joint ventures. Services are offered to a select group of partners / clients who count on us to maximize the value of their properties. www.terranovacorp.com.