Set to get Wetter – WSVN 7News | Miami News, Weather, Sports
May 11, 2021
May 11, 2021
A front approaching So FL traps a lot of moisture over our area.
The chance of rain will increase and when Thursday comes we could see better chances of rain. The forecast looks damp until Friday too and some downpours could still hang around until Saturday.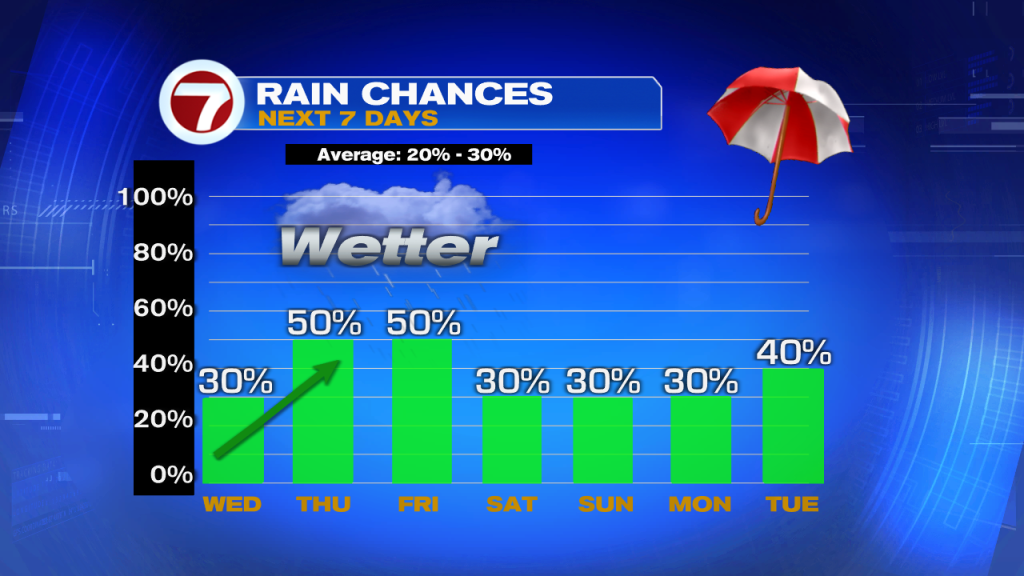 RAINY SEASON
It starts on May 15th and now NWS has released its seasonal outlook.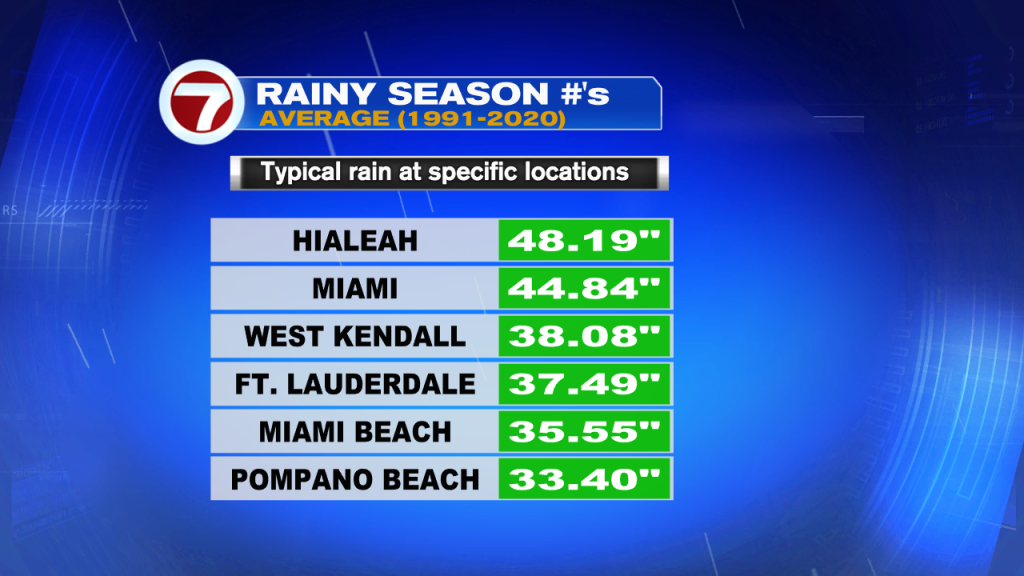 These are the typical seasonal rain totals. NWS says we should see near or just above typical rain probabilities for the season, but they warn that a tropical system could add to these sums.