Miami University: Building Connections: Learn About Miami University's New Building And Renovation Projects
07/02/2021
The Miami University campus in Oxford is growing with the construction of two new academic buildings – the first since the Farmer School of Business was built in 2009 – and an equestrian center. The renovation of the College @ Elm building in collaboration with the City of Oxford will revitalize an area along College Avenue and Elm Street Uptown.
Learn more about each building in our Miami News stories and find them on the map below.
Clinical Health Sciences and Wellness Facility (A)
The new Clinic for Clinical Health Sciences and Wellness is currently under construction. The 165,000 square meter building is scheduled to be completed by summer 2023. It will host Miami's new Master of Medical Science / Physician Associate degree program, the Department of Speech Pathology and Audiology, and the Oxford Cohort of the BSN Nursing Program. The staff and student health centers, the student advisory service and the speech and hearing clinic are housed in the clinic wing.
Read the story: The Clinical Health Science and Wellness Facility Will Enhance the Collaboration That Makes Miami.
Riding arena (B)
The riding arena is almost finished and should be opened this summer. The 125 x 250 square foot riding area within the arena will enable year-round educational and public programs for the university community and year-round training for the club riding team and academic classes. The indoor riding arena, which took place in November 2020, is financed by donations to the riding facility fund.
Read the story: Miami's new Indoor Equestrian Center will expand the range of the K-12 and expand the possibilities for students.
Richard M. McVey Data Science Building (C)
Miami plans to break ground this fall for the Richard M. McVey Data Science Building, an 87,000-square-foot space along Tallawanda Road on the Oxford campus near Withrow Hall and Benton Hall. The completion of the construction work is planned for January 2024.
Read the story: Construction to begin this fall on the Richard M. McVey Data Science Building.
College @ Elm Center for Innovation and Personnel Development
The College @ Elm Innovation and Workforce Development Center at 20 S. Elm St. will house office space, an entrepreneurship center, start-ups, a resource center for the development of workers and small businesses, a design and test area and premises for manufacturing companies. The building that housed Miami's gastronomy for 68 years has been vacant for 19 years. The total cost of the redevelopment project is $ 10.7 million.
Read the stories:
Miami and Oxford initiative to transform Uptown into a business hub. (February 4th)
Miami, City of Oxford, Receives JobsOhioVibrant Community Grant for Visionary College @ Elm Project. (June 24th)
College @ Elm, located four blocks west of Campus Avenue, is not listed on the map below.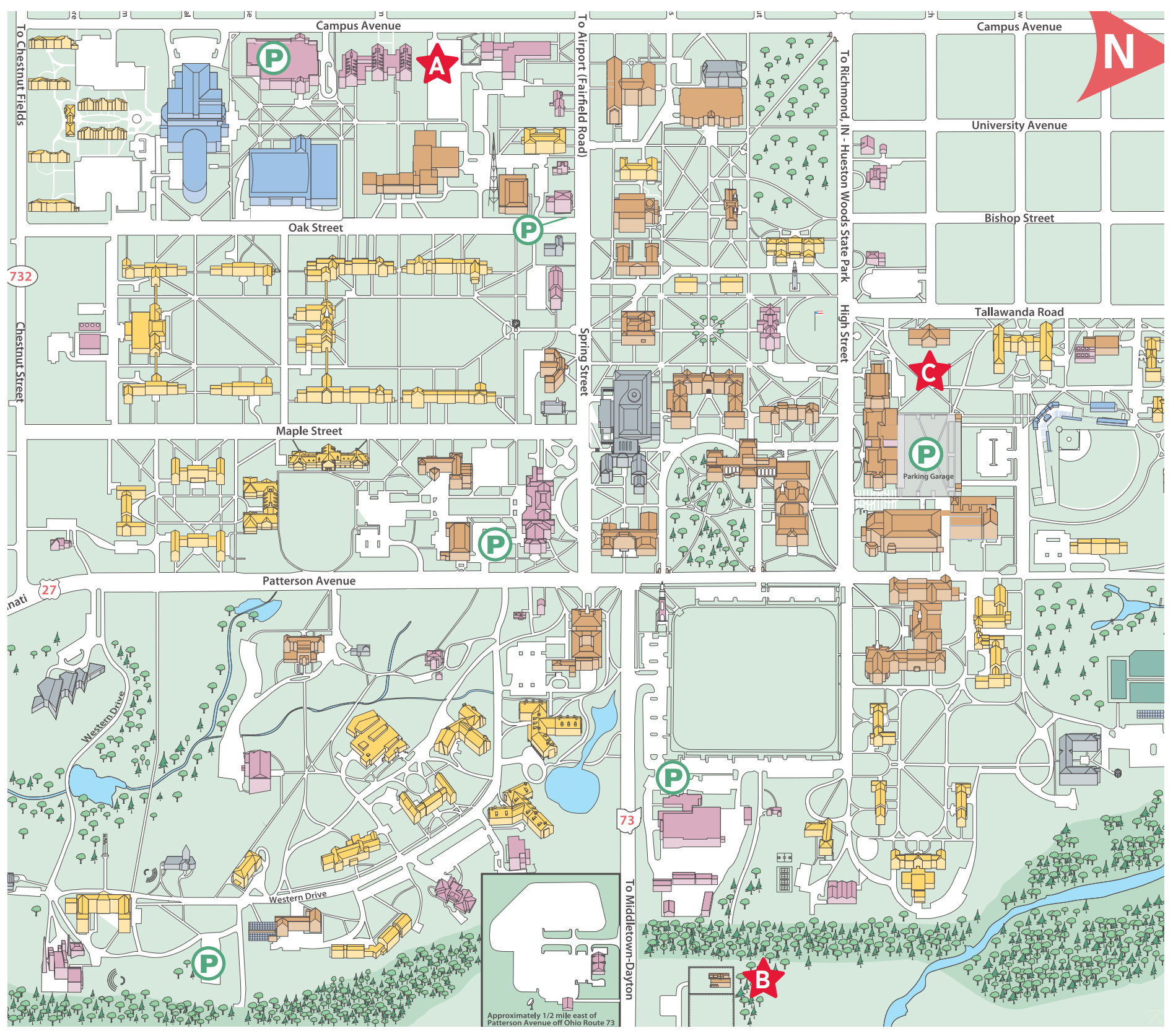 This press release was produced by Miami University. The views expressed here are your own.