miami architecture school opens warped concrete studios by arquitectonica
The international company arquitectonica is expanding its longstanding commitment to the University of Miami School of Architecture with the design of the 'thomas p. Murphy Design Studio Building. ' The 20,000 square meter LEED-certified studio building serves as a laboratory and collaboration space for the next generation of architects. The exposed structure made of glass and concrete serves as an expressive teaching mechanism by showing the basic elements of modern architecture, construction and sustainability.
Image by Robin Hill
arquitectonica essentially designed the building as an oversized shed with a vaulted roof suspended from narrow steel columns and some solid walls. This roof construction conveys a feeling of openness and allows natural light to penetrate into the interior. The site is connected to campus via the Miami Metrorail. A single, curved concrete wall faces this main public transport entrance and the Jorge m. perez architekturzentrum ', designed by the architect leon krier and the heart of the architecture school. This southern wall is peeling off and is reminiscent of the arched portico and the octagonal auditorium of the Krier building. As a symbolic gesture of welcome, the curve invites students to approach the building while softening the building's linear plan.


Image by Robin Hill
The thin-shell concrete roof construction is a visually dramatic moment. The plate warps slightly and appears to melt in the Miami heat to create a gentle arc that adds complexity to the silhouette. The bow roof not only provides effective shading of the glazed east and west fronts, but also forms the primary formal deviation of the design. The curve of the roof interacts with the curve at the entrance to demonstrate the plasticity of concrete. These two gestures transform a simple box into a dynamic architectural expression, integrating the main principles of modernity into an advanced design that will serve as an influence for the next generation of architects.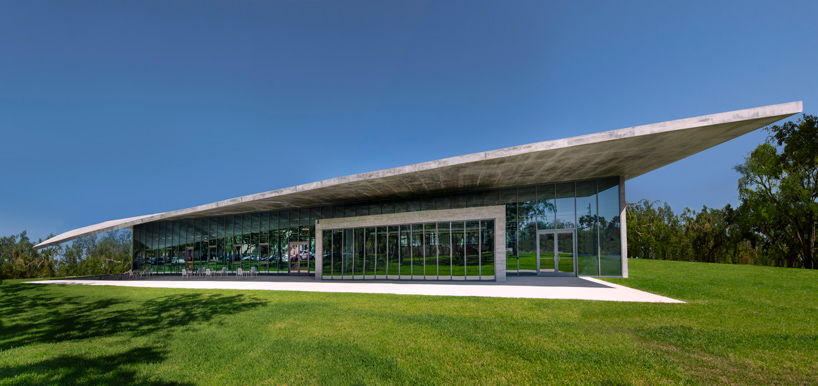 Focus on image of Miami
The open studio offers space for a variety of desk configurations from 90 to 130 workstations. The main entrance leads into an informal lobby that continues as a ship-like space through the studios. The east and west walls of the central band are clad in felt so students can pin their work in place, while the nave has movable panels for informal reviews and exhibitions. The studios on the south side of the traffic canal are dedicated to design-build courses and have direct access to the outdoor work area. Scattered cubes made of different materials mean different uses in the open studio: curtains for the jury areas, glass and panels for seminar and meeting rooms, concrete for the production laboratory.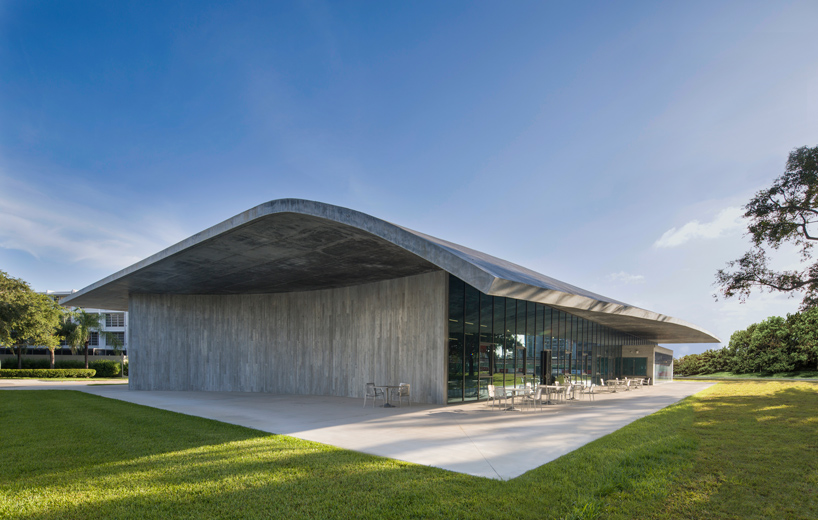 Image by Robin Hill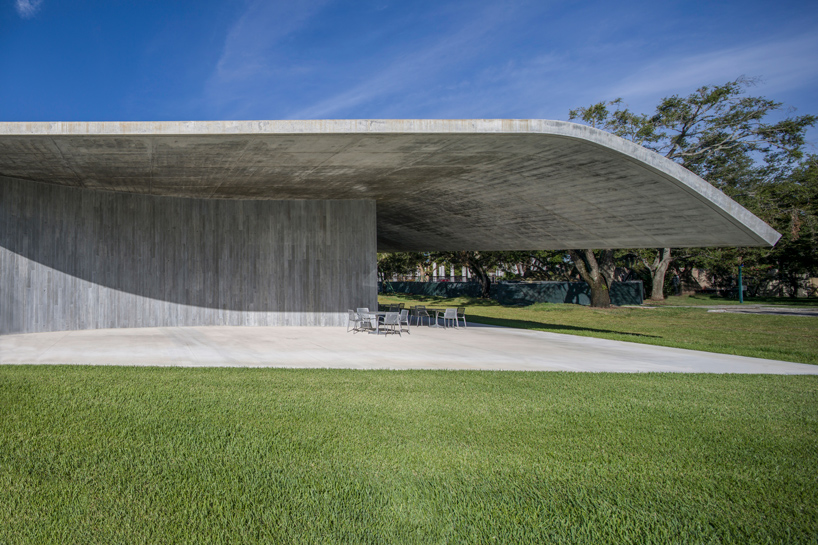 Image by Robin Hill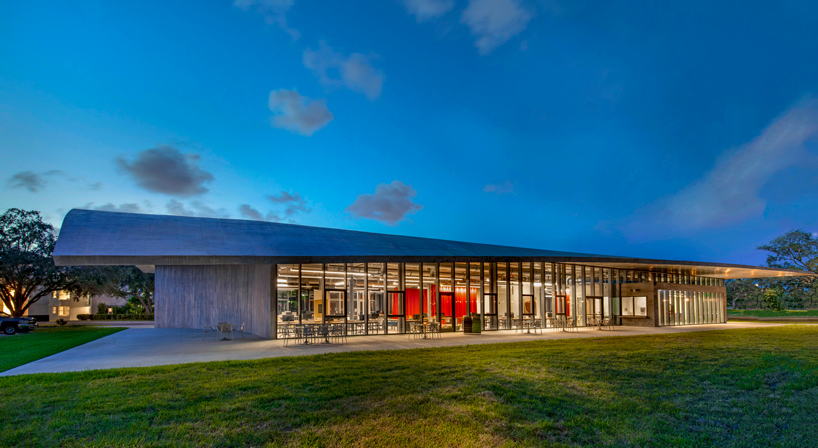 Focus on image of Miami


Image by Robin Hill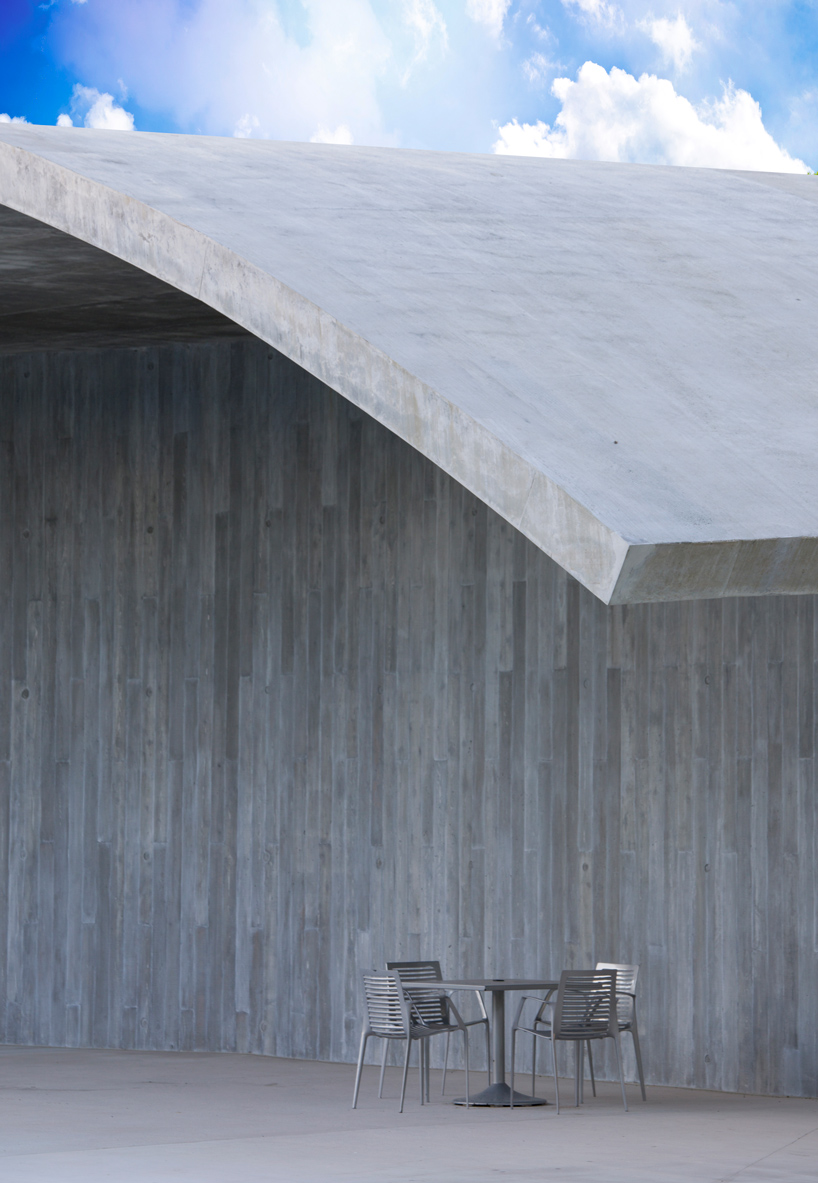 Image by Robin Hill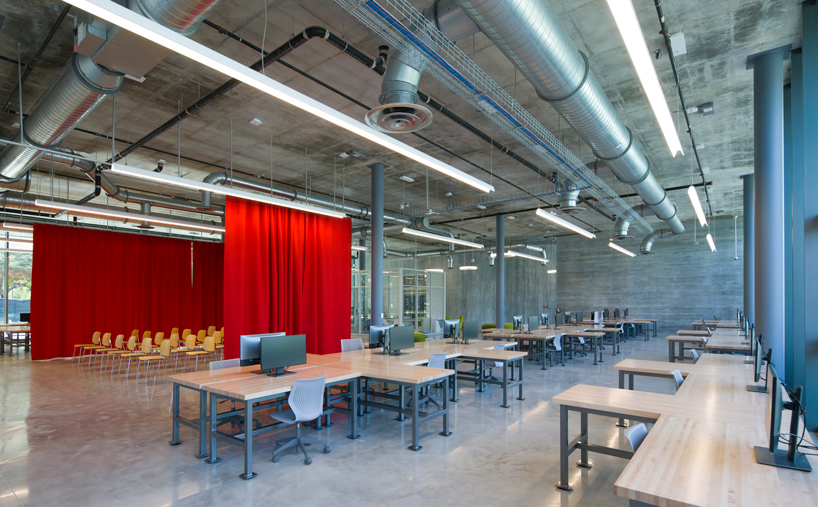 Image by Robin Hill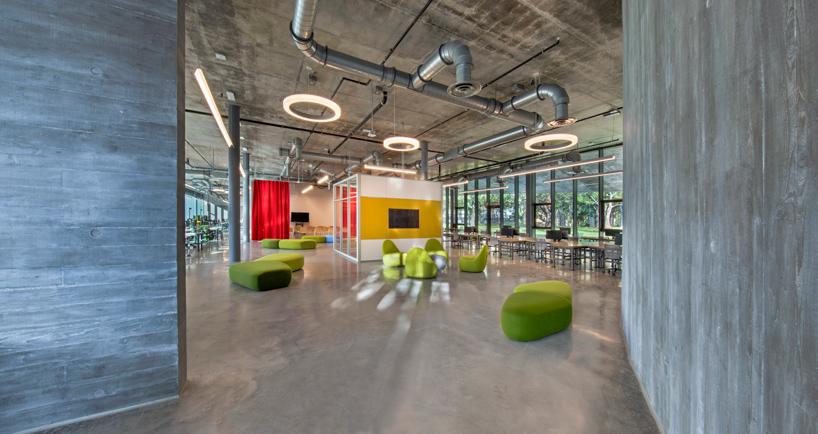 Focus on image of Miami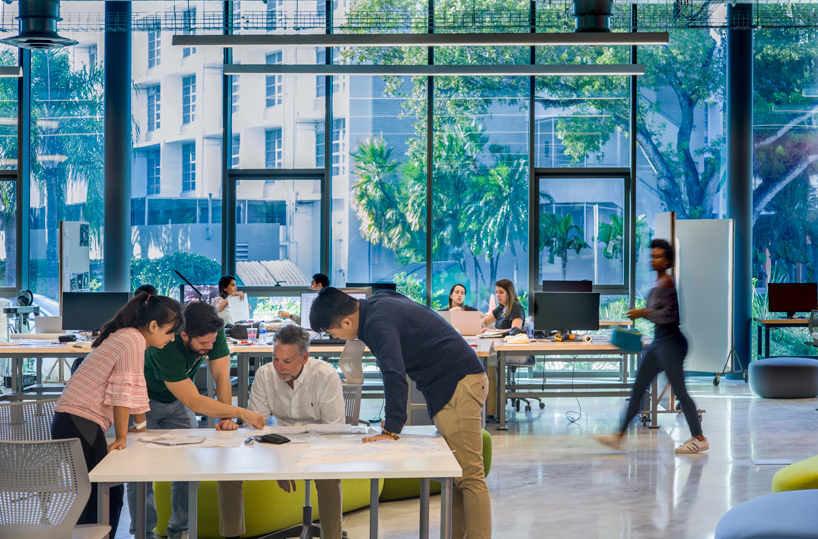 Image by Robin Hill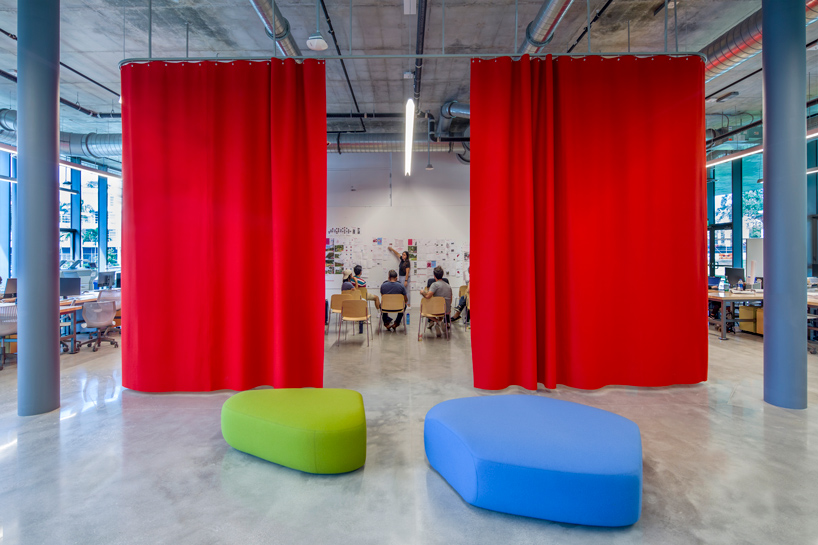 Image by Robin Hill